The Smile That Lit Up A Room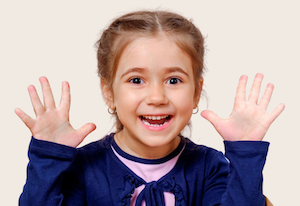 Jenna* is 9 years old. She can't walk or talk like other girls, but she loves playing with dolls. She can't go to a regular school, but she loves to learn. Jenna has cerebral palsy, but she can laugh and cry just like me and you.
Last winter, Jenna's dad Mitch* was sent to jail for a first-time financial offense. The light in Jenna's big brown eyes went out. Her mom, who suffers from severe health issues, couldn't stop crying for days on end. Most of the responsibilities that Mitch had carried on his broad shoulders fell on Jenna's teenage sister, Lisa. 
Instead of studying for the SAT or hanging out with friends, Lisa had to help her mom carry Jenna into bed, bathe her, feed her, read to her, and play with her. "We didn't have the time or the desire to laugh," Lisa recalls of that time.
For two long years, Aleph's Family Services supported this suffering family by providing financial assistance, legal support, and crucial emotional care. When Covid-19 hit, everything fell apart. Without a job, and at great health risk due to the pandemic, Jenna's mom didn't see how the family would survive. Lisa was at breaking point. And all of Jenna's usual aids and services came to a sudden halt. Who would care for this sweet young girl?
Aleph's dedicated advocates presented to the court a case for Mitch's compassionate release.  Thank G-d, the court understood the special circumstances and allowed this loving father to return to his family. 
Jenna's face lit up with an enormous grin when she saw her father walk through the door.  "It was as if a huge boulder was lifted from my heart, giving me the chance to breathe and ensuring me that Jenna's needs will be met," her mom said. Lisa is thriving again, and preparing her college applications. 
https://aleph-institute.org/wp-content/uploads/2022/07/girl-1-e1658411378613.png
206
300
SOcial Media
https://aleph-institute.org/wp-content/uploads/2016/01/logonew-300x149.jpeg
SOcial Media
2022-07-21 14:03:25
2023-04-21 16:04:24
The Smile That Lit Up A Room